Moab Brewery Rocket Bike Lager Men's Cycling Jersey (S, M, L, XL, 2XL, 3XL)
Moab Brewery Rocket Bike Lager Men's Cycling Jersey (S, M, L, XL, 2XL, 3XL)
Regular price
$ 54.99 USD
Regular price
$ 59.99 USD
Sale price
$ 54.99 USD
Unit price
per
Sale
Sold out
The Moab Brewery Rocket Bike Lager Mens Cycling Jersey is made from 100% Polyester DrySport(tm) wicking fabric to effectively move moisture away from your skin to keep you cool and collected. Since these jerseys are made to look as good as they feel the manufacturer hides the 15″ zipper to keep the pattern clean and elegant.
And speaking of a clean and elegant pattern, the manufacturer uses a heat sublimation process to print their jerseys, which bonds the bright colors to the feel-good fabric. That just means it stays looking bright wash after wash.
Elastic waist and cuffs keep the jersey in place so it wears the way you move. Three large rear pockets keep your stuff out of your way so you can keep just dig in and enjoy the ride. By the way, the cut is designed for cycling; no sense going to all this trouble and then having it fit like some crummy t-shirt.
100% DrySport Polyester Wicking Fabric
15″ Hidden Zipper
High-tech Heat Sublimation Printing
Elastic Waist and Cuffs
Cycling Cut
Three Back Pockets
The Moab Brewery has been brewing great beer in Moab since 1996. They have some great bicycle related beer labels! And now this beautiful art is available on a bicycle jersey! After a long ride through Moab grab an ice cold Moab Brew!
Beer info:Moab's steamer beer is a unique 100% style lager. Brewed with a special strain of lager yeast that works better at warmer temperatures. This method dates back to the late 1800s, when refrigeration was a greater luxury. Amber in color, medium bodied with a malty character. Mildly fruity with an assertive hop bitterness and a crisp clean finish.
Share
View full details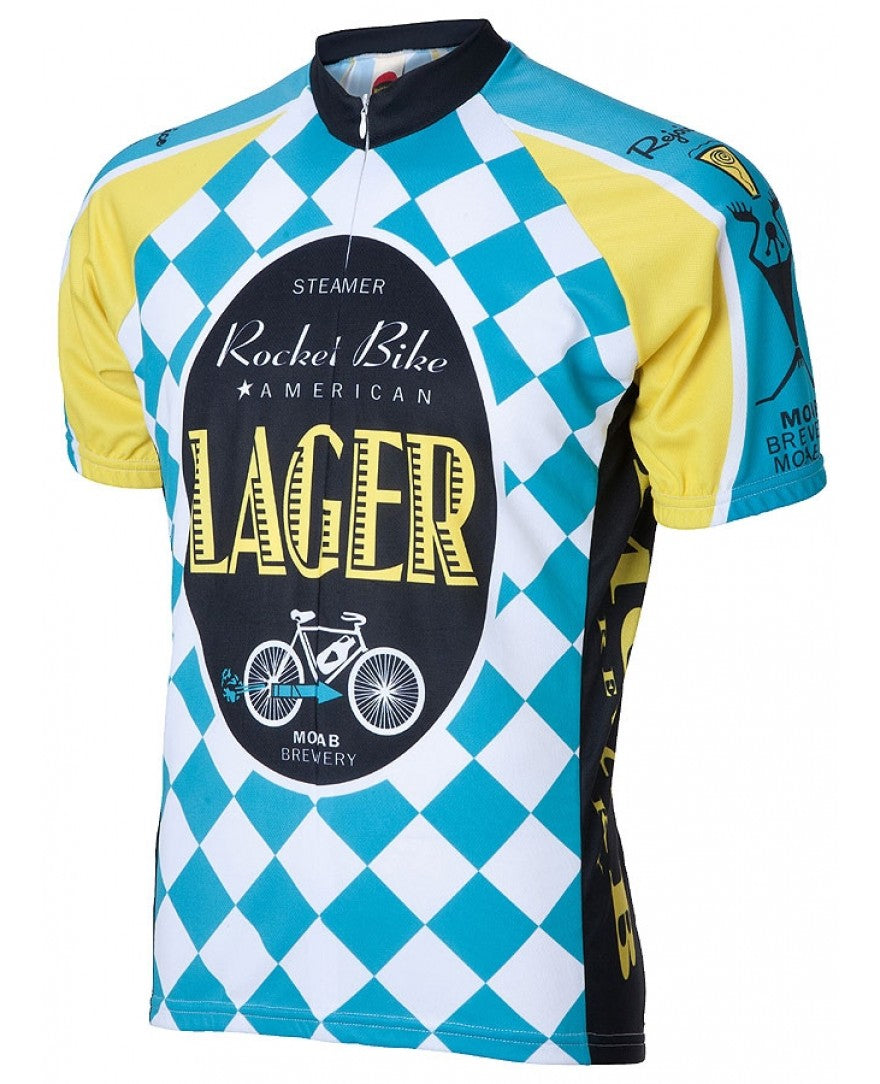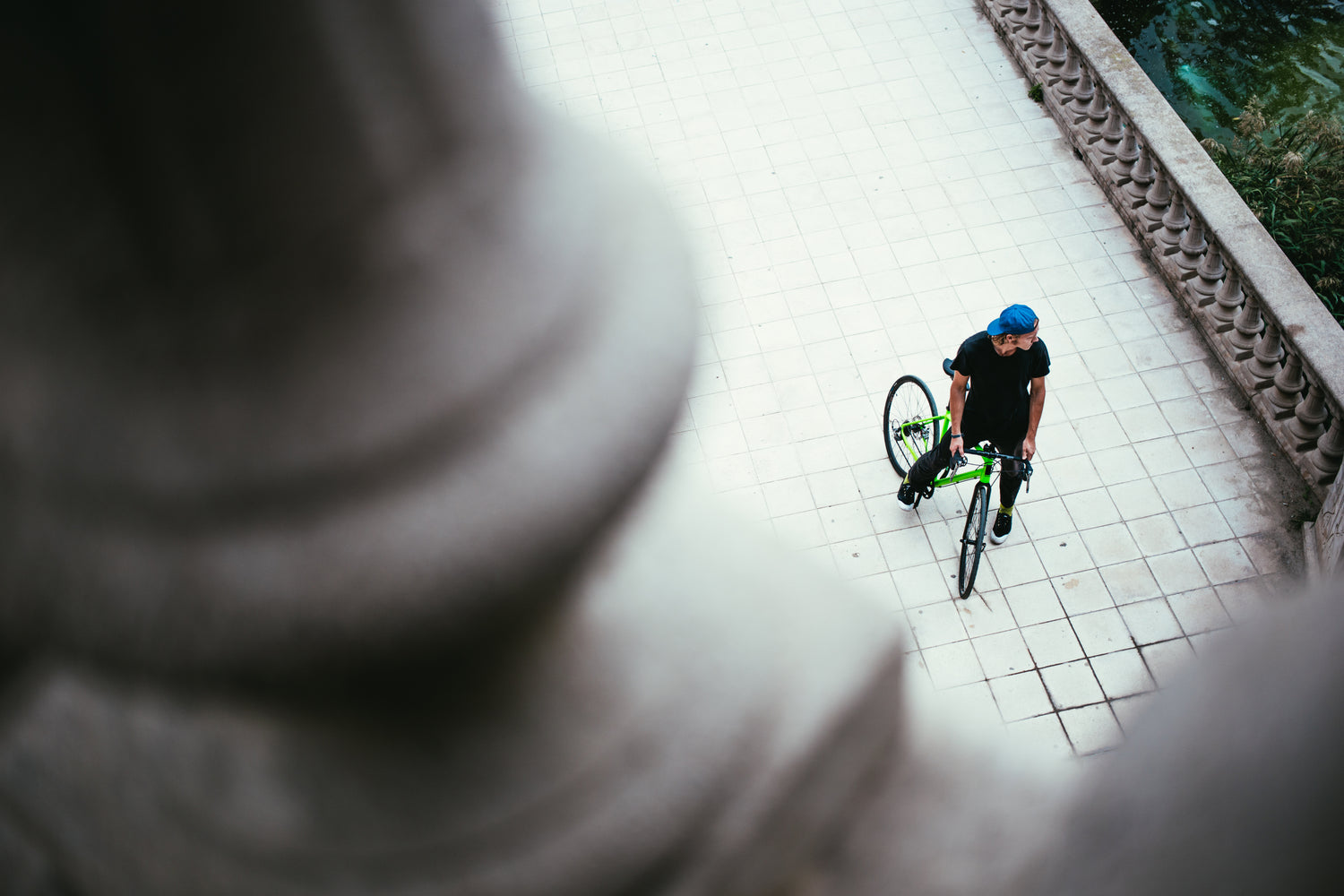 Be safe!
Use a bike light from dusk to dawn.